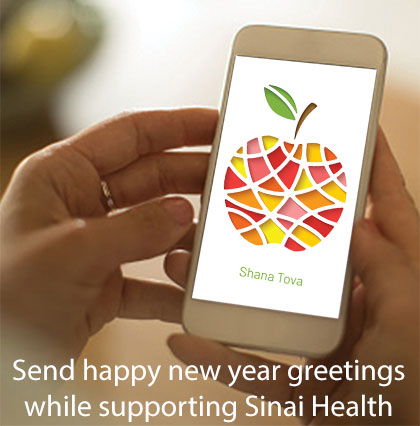 Order Rosh Hashanah Print Cards
Place a print card order today to send best wishes to your family and friends while supporting Sinai Health.
You can order blank cards or cards printed with your personalized message. To ensure that your cards are received before Rosh Hashanah begins on September 18, 2020, all orders must be placed by August 31, 2020.
You will receive a tax receipt for the full amount of each card ordered, in addition to any top-up donation made. If you have any questions, please call 416-586-4800 x 3936 or email tribute.MSH@sinaihealth.ca.