Who launches a health-care brand in the midst of a global pandemic? We did, because there's never been a time when health care and research were more relevant or important to our collective future.
By now I hope you've had a chance to see the incredibly moving broadcast spots and four mini documentaries that make up the Champions of Care campaign, emphasizing the power of care and research at Sinai Health.
Sinai Health Foundation decided to bring our first-ever public awareness campaign to market to introduce ourselves to the public and invite them to get to know us a little better.
The stakes are high. A survey commissioned by Sinai Health Foundation in July showed many Ontarians believe they will not be able to volunteer as much this year due to COVID-19 and one in five said they will have less money to give this year to charities.
In addition, many Ontarians believe that government covers all costs related to hospital operations. In reality, philanthropy plays a critical role in ensuring that our healthcare institutions have the needed resources to provide the best care and science possible.
This is why it's so critical to share with the public the importance of philanthropy. It enables discovery and research, providing things like equipment, beds and a portion of capital costs not covered by government dollars.
Getting the word out came with its challenges. Our brand campaign was originally going to launch in April 2020 at the last home game before what promised to be a very successful playoff run for our defending NBA champs, the Toronto Raptors.
COVID-19 changed all of that. Not only was the NBA season cancelled, but we also wanted to avoid distracting our front-line workers as they grappled with this new enemy.
That brought us to the summer, as Ontario emerged carefully from wave one and wave two was seemingly far in the future. Our team was able to negotiate a partnership with a different high-profile Toronto institution, the Toronto International Film Festival allowing us to bring our gold-standard of care to the silver screen.
The Champions of Care campaign officially premiered Sept. 14 at TIFF during a gala presentation of Concrete Cowboy, a new film starring Idris Elba. Many of our healthcare heroes were able to participate, and feel our collective appreciation for their incredible work.
Our campaign shares an important truth about Sinai Health care is a force that can change lives. Visit SinaiCares.ca to see our incredible champions of care in action.
#SeeWhatCareCanDo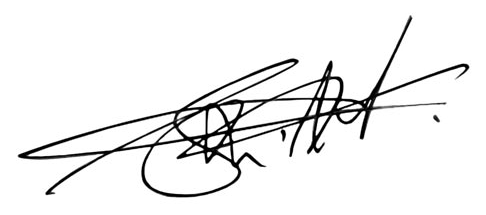 Louis de Melo
Chief Executive Officer
Sinai Health Foundation